04/02/13 10.13am GMT: CHALLENGE CLOSED! VOTING WILL BE POSTED SOON!
A quick plea: We are getting a steady number of entries from a steady number of people, all of whom rock btw (!), but we could always use new members, so please do pimp the comm to any friends/comms you know who might be interested!
Please follow the main challenge rules to be found
here
-
please take note that there are no longer any restrictions on which characters you icon.. however we will still have a winners category for 'Best Squint'! (icons featuring characters other than Booth and/or Brennan).
Make up to 5 icons
and submit them as a comment to this post (comments are screened).
Some caps have been provided for you below (click for bigger size). There is a link to the full album
HERE
at screencapped.net ...but remember you can use any cap you want as long as it is from this episode (8.05).
This challenge will close Sunday February 3rd at midnight in your time zone.
Go create!! And any questions, please ask!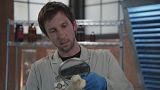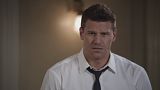 Icon count:
17